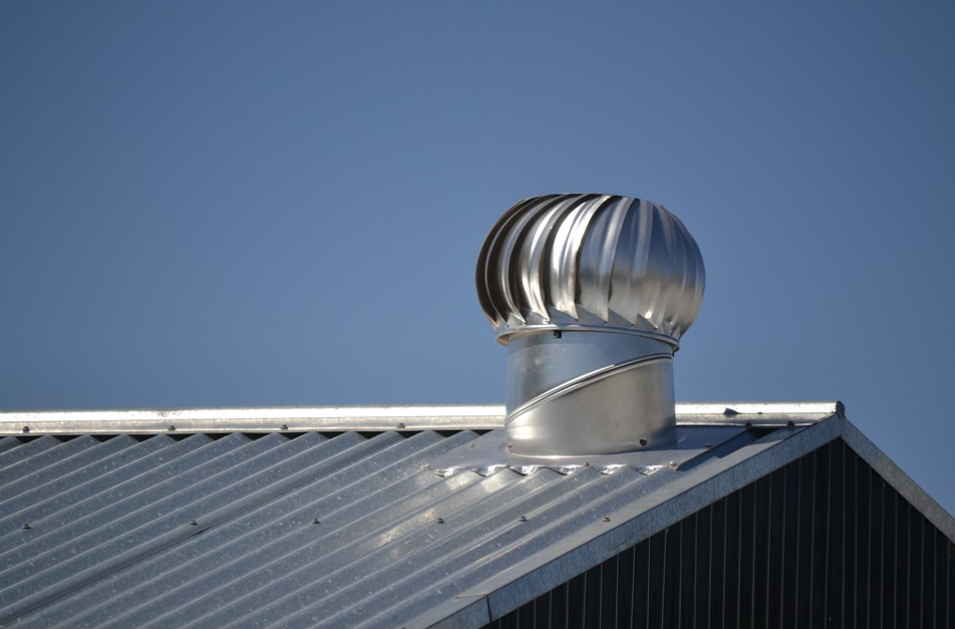 A stone-coated steel roof is a more cost-effective, environmentally friendly, and durable option for your home's roofing needs. This type of steel is covered in a stone coating that keeps it from rusting and protects the steel underneath. If you want to get this steel on your house, check out Langley Roofers! Langley Roofers is a roofing company that has been serving the Langley area for many years. We have a great team of steel experts, and you'll get personalized service from start to finish. Contact us today at (604) 337-0578  to get started.
About Langley Roofers
If your Langley home has any roofing issues whether it be leaking, rotting, or just plain old age, then you need to take care of them. Saving up for a new roof can seem like an impossible goal when there are so many other bills to pay. But there are ways around this problem! One way is to contact our team of Langley Roofers.
Langley Roofers is a roofing company that has been in business for many years. We offer steel roofs as well as repairs and replacement services, so you can benefit from steel roofing at any stage of your home's life! Contact us today at (604) 337-0578 to learn more about our steel roofs or request a free estimate on replacing or repairing yours.
Steel Roof in Langley, BC
Steel roofs are a popular option for Langley homeowners looking to improve the curb appeal of their homes. They provide several benefits including better insulation, less maintenance, and lower risk of leaks.
Steel roofs come in various colors such as classic brown, white or black which can complement any home's color scheme. Steel is also a durable material that can last up to 100 years with minimal upkeep needed for it to stay beautiful. The cost is usually higher than asphalt shingles but many homeowners feel that it is worth the investment because they won't have to worry about repairs later on down the road. There may be an upfront cost associated with installing a steel roof but it will pay off in the long run.
Steel roofing also offers increased energy efficiency and helps prevent leaks which can lead to costly damage that requires extensive repairs or even replacement of your entire roof. If steel is installed properly, it should last for many years without any problems arising such as rusting or rotting away like other materials such as asphalt.
What is Stone Coated Steel Roof?
A stone-coated steel roof is the protective outer layer of your home. It is made up of galvanized metal, which has been dipped in molten rock or slag to give it an extra level of durability. This style of roofing was first developed in the early 1900s and became popular for its long-lasting qualities and ability to withstand harsh weather conditions. If you are considering installing a new roof on your home, then consider this option that will provide you with many years of protection against wear and tear from rain, snow, hail, windstorms, etc. On top of being durable enough to withstand extreme weather conditions, our stone-coated steel roofs are also available in different colors so they'll look great on your home.
Things to Consider Before Getting Stone-Coated Steel Roof
Stone-coated steel roofs are a popular option in the Langley area for many reasons, but there are some things to consider before you decide if it is the right choice for your home. First of all, steel roofs can cost more than regular shingles that homeowners often choose when they need a roof repair or replacement. The steel roofs are also more difficult to install, so you'll want to make sure that your roofer has the proper training and experience in this area.
Stone-coated steel roofing can be a great option for homeowners who are looking for an environmentally friendly choice when it comes to protecting their homes. It is made from recycled materials which help to reduce waste and pollution. Stone-coated steel panels are also 100 percent recyclable after they have been used, which helps to support our environment in a positive way!
Stone-coated steel roofs can be an excellent choice for homeowners looking for durable roofing that is made from sustainable materials and will provide them with years of protection against the elements. It is important that you hire steel roofers like Langley Roofers who are experienced in this type of installation so they can ensure your new steel roof looks great and lasts for many years to come.
Contact Langley Roofers
If you are looking for steel roofers in the Langley area, then contact us today to learn more about our stone-coated steel roofs. We have years of experience providing residential and commercial customers with steel roof installations that offer optimal protection against weather damage. Give us a call today at (604) 337-0578.