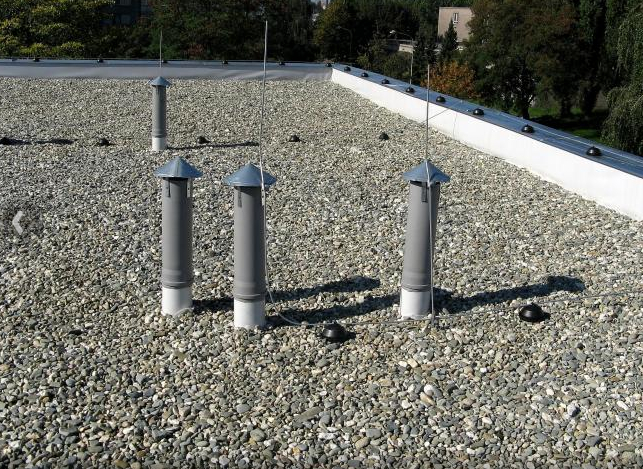 Roofing is a key investment for homeowners, so it's important to know what you're getting into. The best way to ensure that your roof lasts as long as possible and provides the protection you need from the elements is through asphalt shingle roofs.
As a homeowner, you may have just heard about asphalt roofing construction and wondered what it entails. Well, Langley Roofers will be able to answer all of your questions and help you get started with an asphalt roofing project. Call us at (604) 337-0578 today.
Excellent Asphalt Roofing in Langley, BC
Asphalt roofs are the most common type of residential roof in North America because they are durable, low-maintenance, and affordable for homeowners on any budget. Many different asphalt shingle options at Langley Roofers will work best for your home's needs. Whether you need a single layer or multi-layer installation, we can prorate asphalt roofing products to fit your budget.
In addition, asphalt roofs are one of the most environmentally friendly types of construction on the market today. The asphalt composition has a low carbon footprint. It doesn't emit harmful chemicals into the air as some other materials do, making asphalt shingle installation an eco-friendly choice for homeowners who want sustainable living in their homes with clean energy use.
The Langley Roofers team is up-to-date on all new developments in asphalt roofing technology, so you can feel confident that we will install your asphalt product correctly and professionally from start to finish! We also offer our clients free estimates to know how affordable it is to choose asphalt roofs over traditional metal or tile rooftops.
About Langley Roofers
Langley Roofers has been in the roofing business for many years, and we are experts at asphalt roof construction. We know that you want to hire a company that will get the job done right, on time, and with professional service. That is why Langley Roofers is your best choice for asphalt roofing construction. 
Langley Roofers has been providing quality installation services for years. We have years of experience in all types of residential and commercial roofs. Our roofers can install and repair any type of roof, including shingle, asphalt, natural fiber shake, and more. Our team takes pride in always putting our customers' needs first by maintaining high standards while providing excellent customer service from start to finish. If you're looking for a qualified contractor to install new or replacement asphalt roofing on your home, Langley Roofers is the best choice.
Call us at (604) 337-0578 or fill out the contact form on this page to get free estimates.
Asphalt Roofing Installation Process
The first process Langley Roofers goes through is asphalt roofing inspection and diagnosis. We will inspect the condition of your current asphalt shingle or metal tile roof to identify any issues that need immediate attention, such as mold and mildew growth, which can quickly expand into a major structural problem in asphalt installation if not addressed. Once we know what needs fixing before a new asphalt roofing construction project can be started, our team will provide you with an estimate so you'll have peace of mind knowing what costs are involved before anything else happens.
The next step in the process is asphalt roof removal. Once it's no longer structurally sound enough for continued use after being inspected by Langley Roofers' professionals, it must be removed from the home to make room for asphalt shingle installation. The asphalt roofing will then be precision-cut to fit the size and shape of your home's roof, which is made especially easy by our expert team because we have a complete understanding of all asphalt products that are available on the market today. So, don't worry about us not being able to find a type that would work for you.
Once the new asphalt shingles or other types of asphalt roofs are in place, Langley Roofers' crew will seal everything with a professional coat of clear protective coating. This seals any seams between panels, caulk lines around vent pipes and chimneys and provides UV protection from harsh sunlight rays that can cause asphalt degradation over time without proper sealing techniques. Call Langley Roofers today to set up your asphalt roof installation project.
Hire Langley Roofers
We're always happy to help our customers and offer them the assistance they need with Langley asphalt roofing installation, asphalt shingle products, and everything else related to this popular type of construction for residential homes. If you have any questions, please don't hesitate to bring them up when we come by your home for a free estimate! Dial (604) 337-0578 now.