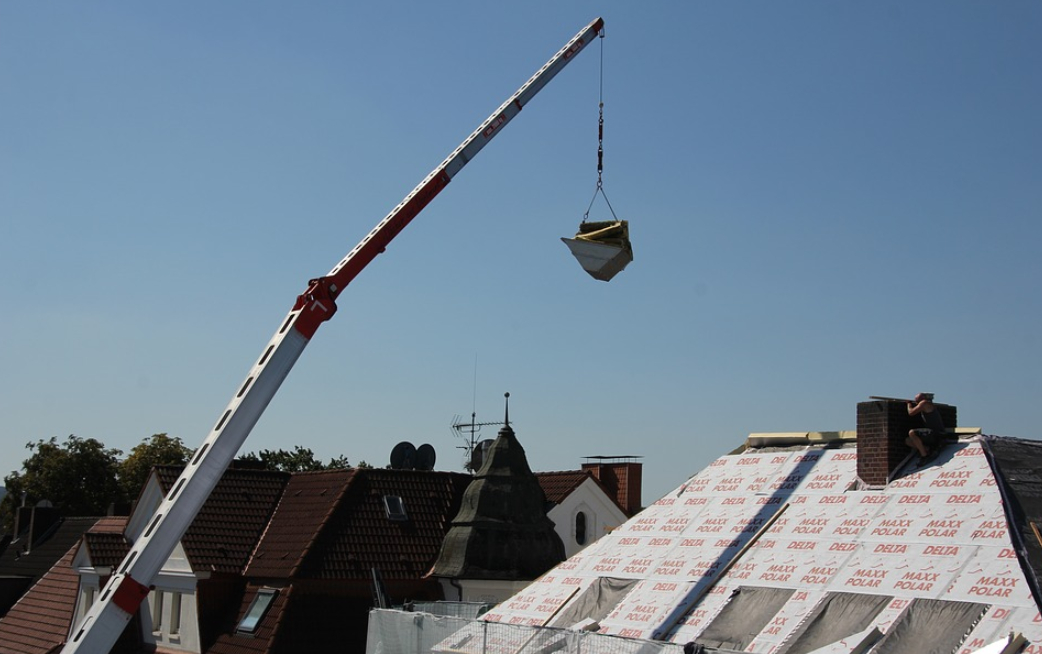 Replacing a roof is an expensive and stressful project for most homeowners, but Langley Roofers makes it easy. We are roof specialists with years of experience under our belt, so you can trust us to get the job done right. When it comes time to replace your roof in Langley, BC give us a call at (604) 337-0578!
About Langley Roofers
Langley homeowners know that the roof of their home is integral to its structural integrity. It protects them from rain, snow, and sun damage while keeping out pests. The roof also helps maintain a comfortable indoor temperature by providing shade for the house during the summer months. If you are looking for excellent roofers who can help with your next project or want to learn more about how roofs work, we're here to help.
Langley Roofers believes in providing roofing services that are both affordable and effective, so we offer free consultations where we will come out and review your roofing situation with you before determining the best course of action for replacing or repairing it. We can be reached at (604) 337-0578.
Roof Replacement in Langley, BC
A roof is a major responsibility of a homeowner. The average lifespan for a roof ranges from 20 to 30 years, and when the time comes to replace your home's roof, it can seem like an overwhelming task. Our team at Langley Roofers will be happy to help you with all aspects of your home's new roof replacement project-from determining what type of shingle or tile best suits your needs to installing the materials on top of your existing roof. We only install quality products that are made in America by American workers so you know you're getting the highest quality product possible! Call us today to schedule an appointment and we'll take care of everything for you!
Why Should You Replace Your Roof?
It's not uncommon for Langley homeowners to experience damage due to accidents, severe weather, or general wear and tear. But even if you haven't noticed any issues with your roof yet, it is always best to be proactive about maintaining its health. So how can you tell when it's time for a new roof? Here are some signs that indicate the need for roof replacement: 
Standing water on your roof or in gutters after rainstorms

Missing shingles or tiles

Cracks in the ceiling below the attic insulation

Sagging roof trusses 
If you notice any of these problems, call us at (604) 337-0578. We are roofing specialists who can provide a roof replacement in Langley that restores your home's safety and efficiency while protecting it from damage due to the elements. Contact us today!
Roof Replacement or Roof Repair?
If you're like most Langley homeowners, then your roof is something that sits at the back of your mind and doesn't really come up until you notice a leak. That's when it becomes time to make a decision: replacement or repair? The answer will depend on the age and condition of your roof, but we'll give you some tips about each option below. 
Roof Replacement: If your roof is older than 10 years old and has been damaged by stormy weather, hailstones, ice dams, leaks, or other factors; if there are more shingles missing then can be covered with one hand-full; if there are significant cracks in the sheathing boards beneath the tar paper membrane – then you should think about replacing your roof.
Roof Repair: If there are only small roof leaks and it's not possible to see any damage on the roof boards, then a roof repair is a good option for you. It will cost less than roof replacement and your roof can be covered with shingles or tiles like new!
Roof Replacements Cost
Roof replacement is a big job, so it's important to understand all of your roofing options before making a decision. A new roof can be expensive depending on the materials you choose and the size of your home, but at Langley Roofers we offer free consultations that will help determine how much roof replacements cost for your situation. We offer roof replacement in Langley, BC at competitive rates and will work with you to develop a roofing strategy that meets your needs.
Contact Langley Roofers
Replacing a roof can be an intimidating prospect for the average homeowner, but it doesn't have to be if you choose roofers like ours who are experienced professionals whose goal is customer satisfaction. We offer roof replacement services in Langley, BC that will leave you with a roofing solution tailored to your unique needs and budget so call us today at (604) 337-0578!