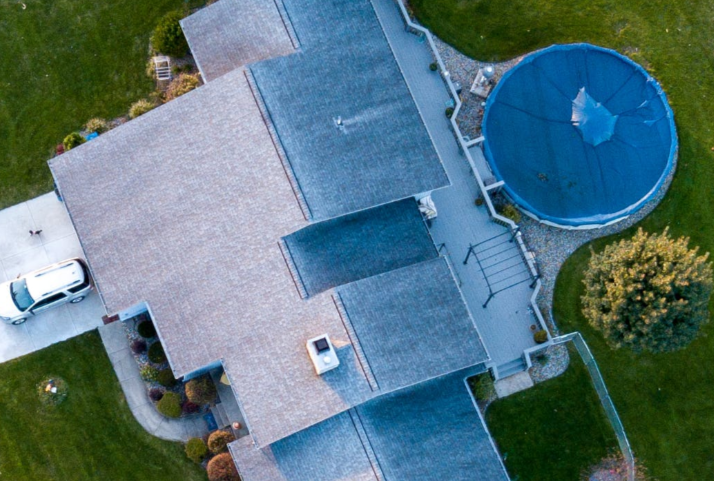 Langley Roofers fiberglass roofing in Langley, BC is a great way to protect your home from the elements. For years, fiberglass has been a popular choice for many homeowners because of its strength and affordability. It's not just affordable either – fiberglass roofs have been shown to last up to 50 years or more with proper maintenance! If you are interested in fiberglass roofing for your home, Langley Roofers can help. Call us today at (604) 337-0578.
About Langley Roofers
Langley homeowners know that when it comes to roofing, they can't take any chances. It's important to make sure the job is done right and up to code. With so many different options available, it can be tough choosing who will best work on your home. That's why we at Langley Roofers are committed to providing our clients with prompt service, competitive pricing, and quality workmanship you won't find anywhere else. Our team of experts specializes in both residential and commercial projects no matter how big or small. You're guaranteed a great experience every time!
Our company offers a complete line of quality products and services, including fiberglass roofing in Langley as well as roof repair, roof replacement, metal roofs, flat roofs, and more! We at Langley Roofers strive to provide the best possible experience for all our clients from the start until the job is finished! For fiberglass roofing in Langley, BC, or for more information, call us today at (604) 337-0578.
What is Fiberglass Roof?
Fiberglass roofing has been a top choice for homeowners in the Langley area. The material is low-cost and durable, making it an attractive option to those who want a budget-friendly roof that will last for many years. If you're looking for a new roof for your home, be sure to take into account all of the benefits of fiberglass before making your decision. 
Sometimes called "built-up" or "fiberglass," this type of shingle can provide protection against fire, windstorms, and other natural disasters while still being affordable enough to meet your needs. Fiberglass roofs are typically made with three layers–a woven mesh layer between two sheets of glass which then gets coated with fiberglass matting. The fiberglass "mesh" is what gives the material its strength and durability–it's not going to rip or tear like other materials, which makes fiberglass roofs perfect for extreme weather conditions in Langley.
Benefits of Fiberglass Roof
Durable and Long-Lasting
Fiberglass roofing is a great material for your home. Made from fiberglass and resin, the product is durable and long-lasting. Fiberglass roofs can take up to 100 years before they need to be replaced or repaired! With such durability and longevity, it's no wonder so many homeowners prefer this type of roofing over others. If you're looking for a new roof that will last you decades with little maintenance needed, then consider having a fiberglass one installed on your home today!
Low-Maintenance
Fiberglass roofs are a great option for homeowners looking to replace their roofs. They're low-maintenance and resistant to fire, hail, and wind damage. They are also watertight and lightweight which means less weight for your home's structural system to support. It is important that you choose the right roofing material for your Langley home because it is typically the most expensive part of any renovation project. We have all types of materials available – just ask!
Affordable
Fiberglass roofing is a great affordable option for Langley homeowners. It protects your home from the damaging effects of rain, wind, and hail while also reducing energy costs by providing insulation in the summer and winter months. Your fiberglass roof will last twice as long as asphalt shingle roofs – making it one of the most economical roofing options available.
Why Hire Langley Roofers for Fiberglass Roof
You might be wondering what the benefits are of hiring a Langley roofer for fiberglass roofing. These are some of the top reasons to hire a professional roofing contractor like Langley Roofers, instead of doing the work yourself. There are many benefits to going with an expert and they include: saving time, meeting building code requirements, creating a warranty-backed product, and being able to have your questions answered by someone who knows what they're talking about! If you're looking for fiberglass roofing in Langley, BC, or for more information on our other services, call us today at (604) 337-0578.
Contact Langley Roofers Now!
Langley Roofers strives to provide the best possible experience for all our clients from the start until the job is finished! We are one of the few companies that offer fiberglass roofing and we are experts with it. If fiberglass roofing is what you're looking for, be sure to contact us today at (604) 337-0578!