Langley Rubber Slate Roof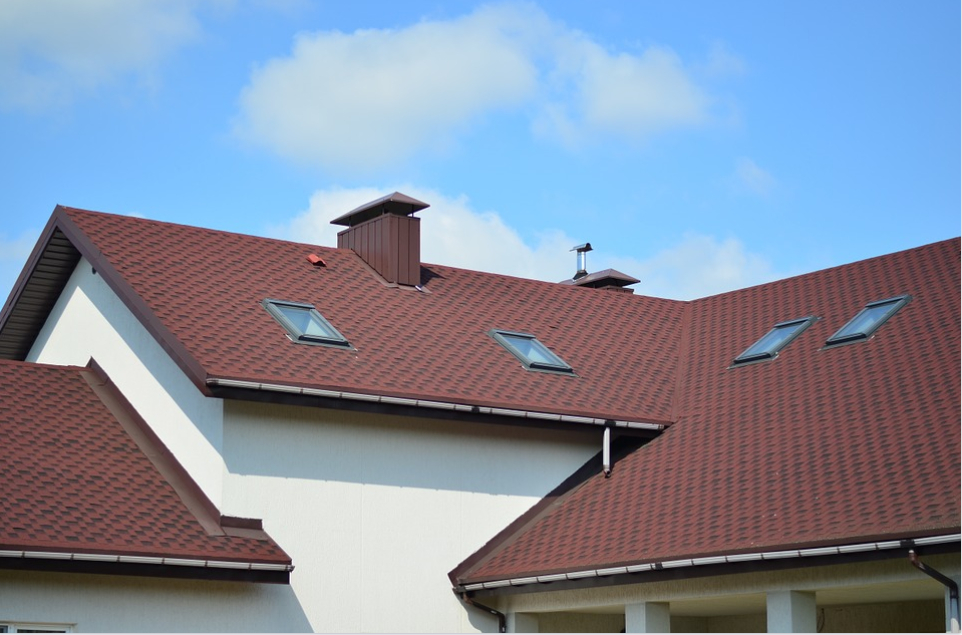 If you are looking for a rubber slate roof in Langley, BC, then you have come to the right place! Rubber roofs have a long lifespan and they provide an attractive look. With rubber slates being so durable, rubber is a great material choice if you're concerned about environmental factors. The rubber will not be damaged by ice or snow accumulation either! We'll take a look at some of the benefits that rubber slates offer to homeowners in British Columbia.
Call Langley Roofers today at (604) 337-0578 for free estimates.
About Langley Roofers
Langley homeowners often find themselves in need of a Langley roofer. That's because when roofs start to leak, they can't be ignored any longer. If you're in the market for a roofing contractor in Langley, then we have your answer!
Langley Roofers is a professional roofing company that specializes in both residential and commercial properties-even if the problem is old and needs some major overhaul work done. All of our projects are completed with care and precision, so you know your home or business will get what it deserves: excellent service from professionals who specialize in this kind of work. Call today for an estimate on your next project! 
Why Get A Rubber Slate Roof?
You may not know it, but Langley homeowners have a new option for roofing that is more environmentally friendly and longer lasting than asphalt shingles. Rubber slate roofs are made of natural materials like recycled tires and rubber tree sap. These components make this roof strong, flexible, and durable enough to withstand extreme weather conditions such as hail storms or arctic snowstorms while still being energy efficient. 
Rubber slate roofs also last up to 15 years longer than traditional asphalt shingle roofs which save money in the long run on repairs and maintenance. The best part? Rubber Slate Roofs come with a complete installation package including all the materials you need! So whether you're looking for an eco-friendly product or something that will save your wallet, rubber slate roofs are the way to go.
Advantages of Rubber Slate Roof
Strong and Durable
The rubber material of a rubber slate roof provides an extra layer of protection against high wind, making it the perfect choice for Langley homeowners. The rubber material is flexible and strong and can withstand higher wind speeds than asphalt shingles, fiberglass, or metal roofs without cracking or bending.
Insulation
Rubber Slate Roofs are a great option for homeowners who want a roof that is long-lasting and provides insulation. Rubber slates have been around for over 130 years, so they have proven themselves to be durable materials. The rubber slates also provide an R-value of 40, which will help you save on your heating and cooling costs in the winter and summer months! 
Lower Installation and Maintenance Cost
A rubber slate roof can be a more affordable, low-maintenance option for homeowners in Langley. A rubber slate roof is installed over traditional wood shingles and has many of the same benefits. This type of roof is designed to resist moisture, both from rain and snowfall, which means it won't rot or decay over time. It also resists fire damage because it doesn't have combustible wooden elements that would catch on fire. And just like traditional roofs, this type requires very little maintenance because there are no nails or screws used in its installation process – instead, they're all held together with adhesives that seal the seams against water penetration. 
Why Hire Langley Roofers for Rubber Slate Roof
If you are considering getting a rubber slate roof installed on your Langley home, it is important to hire an experienced contractor. Rubber Slate roofs are beautiful and provide protection against rain, snow, and ice build-up. However, these roofs require maintenance in order to prevent leaks that will cause damage to the interior of the home. Finding an experienced company who knows how to properly install rubber slates can help ensure that your new roof is hassle-free for years! Here at Langley Roofers, we have been installing rubber slates for many years so call today for more information about our services.
Contact Langley Roofers Today!
If you live in Langley and are interested in rubber slate roofs, give us a call today at (604) 337-0578 to set up an appointment for your free estimate. We will come out and inspect the roof of your house or business before providing you with all the information about our rubber slate installation services.