Langley Residential Roofing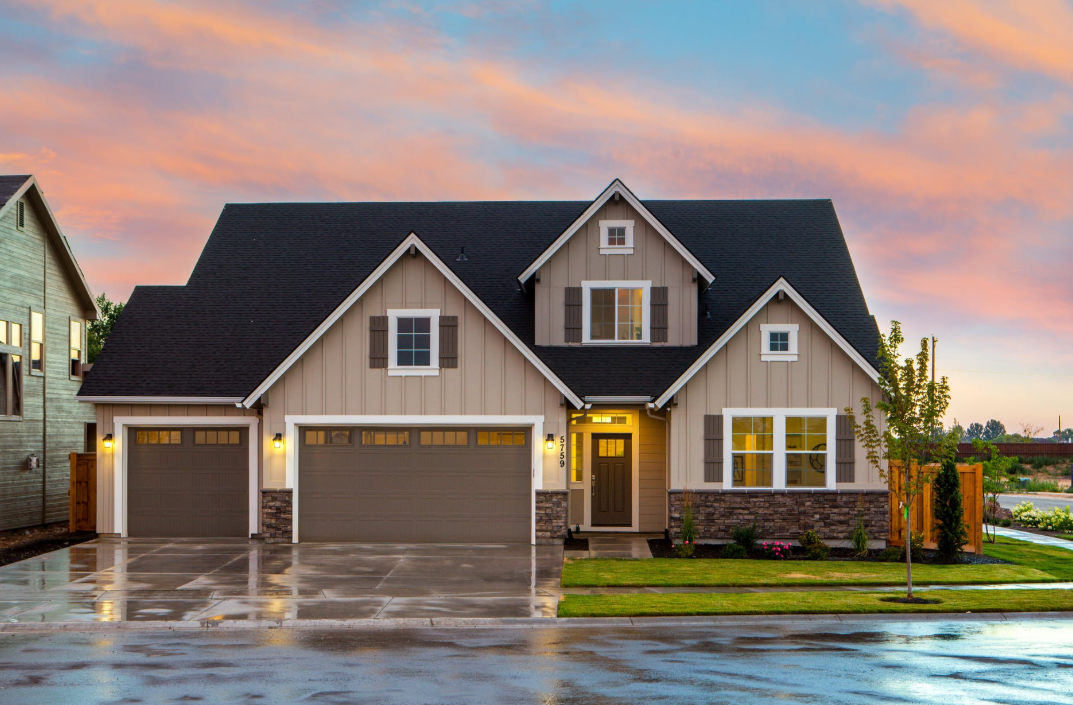 For homeowners, roofing can be a complicated process. You have to know what materials are best for your home and you have to find a company that will offer the best services at the most affordable prices. Langley Roofer offers roofing solutions for any homeowner in Langley, BC, or surrounding areas! We specialize in all types of residential roofing services including repairs, replacements, preventative maintenance, and more. With years of combined experience between our team members, we guarantee high-quality workmanship with every job we do! If you're looking for a residential roofer then look no further than Langley Roofers.
Contact us at (604) 337-0578 to learn more about residential roofing in Langley, BC. Dial now to get free estimates.
About Langley Roofers
Langley Roofer is the residential roofing contractor that you can trust to get your home's roof repaired, or replaced. Our team of expert roofers has decades of experience and our focus on customer satisfaction ensures that we always deliver superior workmanship. Langley Roofer is proud to be one of BC's leading residential roofing contractors. Call us today for more information about residential roofing in Langley, BC.
Our Residential Roofing Services in Langley, BC
We offer several residential roofing services in Langley which includes:
Residential Roof Installation
Roof installation for your new residential home is an important step when starting your new residential construction project. It can be a complicated process, so make sure you hire the right residential roof installer for the job! Our experienced residential roofers will make sure to include all of the necessary features that meet our customers' needs and create a beautiful, long-lasting residential roof with every installation.
Residential Roof Repair
A leaky or damaged residential roof should not remain neglected any longer. If left untreated for too long it could lead to huge water damage which would cost much more than just repairs in order to repair properly. We offer full residential roof repair services: from evidence identification through clean-up after wind storms, ice dams, or other natural disasters we've got you covered!
Residential Roof Replacement
The residential roof on your home has to take a lot of wear and tear, so it's important that you get the best residential roof replacement for your needs. We offer residential roofs from single-ply shingles or asphalt materials all the way up to metal residential roofs. Our residential roofers work with our customers closely in order to make sure they're happy with their new residential rooftop!
Residential Roof Maintenance
A homeowner should not neglect any maintenance services as over time these small jobs could lead to bigger problems down the road plus can be really frustrating when left undone! Langley Roofer offers preventative maintenance service packages which include an annual inspection, repair, or adjustment depending on what is needed at that point in time. Keep track of those residential roofing services with Langley Roofers!
Contact us at (604) 337-0578 if you need residential roofing in Langley, BC. Dial now for free estimates.
Choose Langley Roofers for residential roofing in Langley!
Langley Roofers is your top residential roofer for all types of residential roof services. We offer residential roofs from single-ply shingles or asphalt materials to metal rooftops and everything in between – we're confident that you'll be impressed by the quality of our workmanship with every job. Contact us at (604) 337-0578 if you need residential roofing done, and let Langley Roofer's experienced team members provide a free estimate on cost today. Fill out this contact form online now to get started!