Langley Metal Shingles/Shake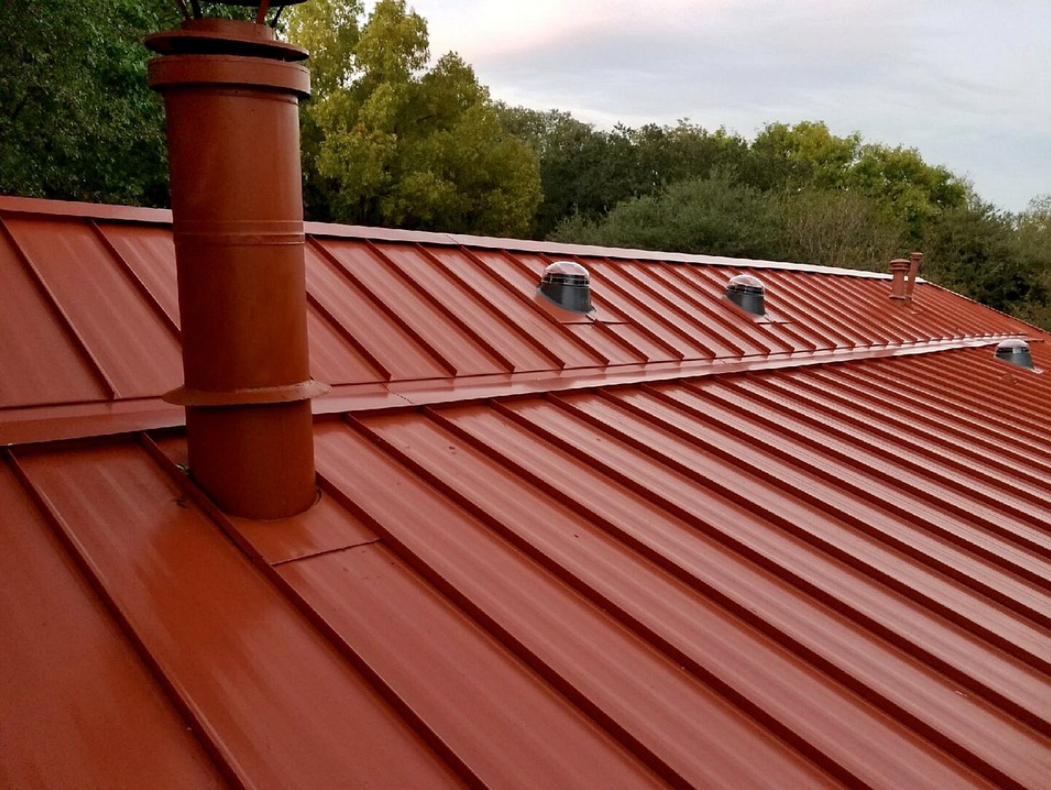 Metal roofs are a beautiful and durable choice for homeowners in Langley. They resist the elements better than traditional shingles, offer more insulation to reduce heating and cooling costs, can be made with recycled materials (saving you money), don't need to be stripped or re-shingled every few years, and last much longer than asphalt roofing. Metal roofing is also one of the fastest-growing industries in North America due to its durability and energy efficiency.
Metal roofs come in both shakes (which look like wood) or metal panels that mimic other materials such as slate, tile, stone, or even copper! This gives homeowners plenty of options when designing their home's exterior. If you're interested in learning more about metal shingles in Langley then contact Langley Roofers.
Contact Langley Roofers at (604) 337-0578 or message us through the contact form on this page to get free estimates.
About Langley Roofers
We know that choosing the right roofing company for your Langley home can be a tough decision. There are many factors to consider: quality of work, price, and recommendations from friends and neighbors. We believe we're the best option because we've been in business for many years and have provided homeowners with affordable metal shingle installation services. Our team is professional, experienced, knowledgeable about all different types of roofs, and has years' worth of experience under their belts.
For more information on our roofing services, give us a call at (604) 337-0578.
Advantages of Metal Shingles
There are several advantages of metal shingles, metal roofing, or metal panels. They include:
Energy Efficiency
Metal roofs are a great choice for homeowners that want to cut down on their heating and cooling costs. Because metal is such an efficient insulator, it keeps heat in during the winter months (reducing energy usage) but also keep's cool air inside during summer months (again reducing energy usage). This means less money spent by homeowners every month! And this can all be achieved with little upkeep and maintenance from Langley Roofers' professionals. Metal shingles stay beautiful for years without fading because they're engineered to withstand extreme weather conditions like hail, heavy rain/snowfall, wind gusts of up to 200km per hour, and high temperatures over 100 degrees Fahrenheit.
Durability
Metal roofing is also one of the most durable types of roofs you can install on your home! Metal shingles in Langley are naturally resistant to fire, chemicals, insects, and fungi (which cause rot), termites, hail damage, high winds, heavy rain/snowfall that causes ice dams or leaks into attics.
This means metal roofs last much longer than asphalt roofs–upwards of 50 years as opposed to around 20 with asphalt. This saves homeowners money because they don't have to replace their metal shingle roof so often like other materials such as slate which only lasts about 60 years before having cosmetic issues due to and weather conditions. It's also better for the environment because metal roofs can be recycled and repurposed into other things such as new metal roofing panels!
Choose Langley Roofers
If you are looking for metal shingle and metal shake, metal roofing, metal panel installation in Langley then choose the best and contact us today! We have many satisfied customers that we will gladly provide you with references. Our team has years of experience installing metal shingle roofs on homes in Langley and making sure they look beautiful for decades to come. Just give us a call at (604) 337-0578 or fill out our contact form here.