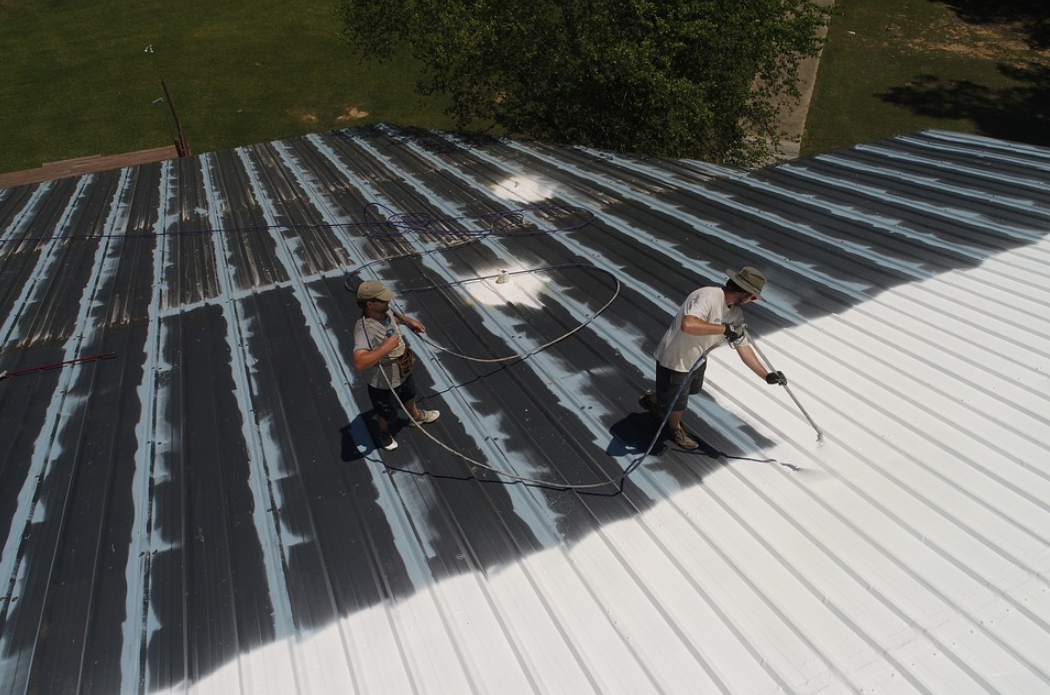 Your roof is the most important part of your home. It provides cover and protection from the rain, sun, hail, snow, and other natural elements that can damage your property. A good roof is an investment in both aesthetics and value – it protects all of the other things you've worked so hard to build! Whether you're looking for a complete re-roof or just need some touch-up work done on your current one, Langley Roofers should be at the top of your list when selecting a contractor. We have been providing quality service for years while maintaining our commitment to excellent customer service.
Call us at (604) 337-0578 or message us through the contact form on this page to get free estimates.
About Roof Coating in Langley, BC
Roof coating is a roofing material that is sprayed onto a roof surface and will protect the roof from external elements. It can provide your home with protection against mold, moss, algae, ice damming as well as UV rays to help prevent discoloration of materials on roofs. Langley Roofers' roof coating services will provide you with a roof that looks new and is guaranteed to last.
Langley Roofers roof coating services are a great investment to protect your roof and home on the outside while ensuring that it also looks good from the inside as well! Whether you have damage such as rust, peeling, or blistering of paint, general wear and tear due to age, we can help provide for all your needs.
Types of Roof Coating
Here are some of the types of roof coating we provide:
Asphalt Coating
Asphalt roof coating is a kind of waterproofing for the roof. Our roofers will provide you with asphalt roof coating to help protect your home from leaks and water damage due to ice damming, as well as other natural damages that can be caused by strong winds or bad weather conditions.
Fiberglass Coating
This type of roof material will last longer than traditional shingle roofs do. The life span of the product usually ranges anywhere between 15-30 years depending on usage requirements such as climate exposure, frequency in use, etc.
Algae Treatment
If algae have become an issue for you then it's time to call Langley Roofers! We offer many different types of treatments including copper-based algaecides which are designed specifically for roofing.
Call us at (604) 337-0578 or message us through the contact form on this page to get free estimates!
Roof Coatings – Why Are They Important?
Roof coating is important for roofing and protecting your home as it can provide protection in areas such as:
Against mold, moss, algae growth

Protect against UV rays to help prevent discoloration of roof materials

Prevent ice damming or melting snow from seeping into the roof system causing leaks on the inside. Roof coatings will also make your roof more efficient at keeping water out during rainfall so that you have a dry interior.
Some common products we use are asphalt-based acrylics with high-quality sealants to ensure durability. They are applied by either spraying or rolling them onto the surface depending on how large an area needs to be covered. We offer free estimates, feel free to contact us.
How long does roof coating last?
The lifespan of roof coatings depends on various factors such as frequency of use, level of exposure to sun or rain, location, and climate. Generally speaking though most will have varying lengths in between 15-30 years depending on how often it is used (such as every day versus once a year) what type you get and where you live.
Contact Langley Roofers Today
For more information about roofing or roof coatings in Langley, BC, contact Langley Roofers today at (604) 337-0578. We offer free estimates and are happy to answer any questions you may have about roof coatings. Our roofers can also provide advice on what style of roofing would best suit your home's needs, as well as free consultations for roof repairs or replacement.