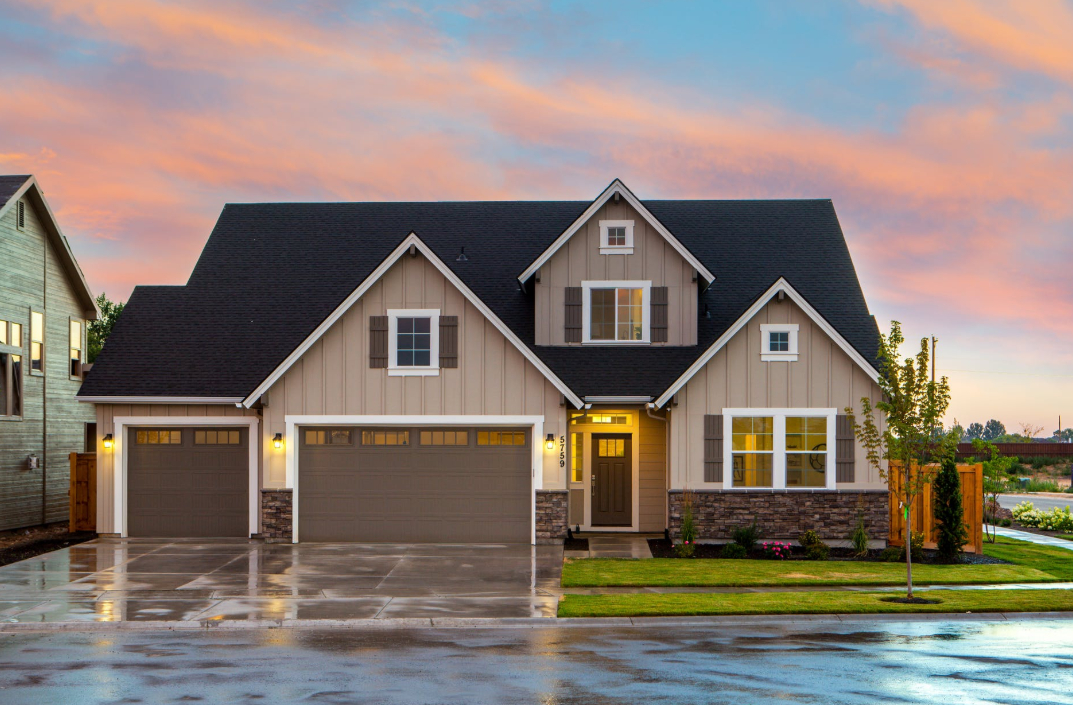 The roof of your home is one of the most important parts of your property. It protects you from the elements, and it also improves your curb appeal. A roof is a significant investment for any homeowner, so make sure that you get the roofing service that best suits your needs! We at Langley Roofers want to provide homeowners in Langley with an overview of the roofing services we offer and how they can help protect their property for years to come. Dial (604) 337-0578 today.
Our Roofing Services
Metal Roofing
Metal roofing is a long-lasting roof material that can protect your home for many years. It's also resistant to hail and other roof damaging elements, meaning you don't have to worry about the roof falling on you in extreme weather conditions or over time. The metal roofing has an attractive appearance as well!
Tile Roofing
Tile roofing is a beautiful roof that offers homeowners in Langley the best of both worlds: it's durable and long-lasting and has an attractive appearance. Tile roofs are expensive, so make sure you have budgeted for them before installing one!
Shed Roofing
If you plan to install a roof over your shed, Langley Roofers can provide you with the roofing services that will best suit your needs. We can offer metal roofing for sheds as well as regular asphalt and tile roofing if necessary!
Cedar Shake Roofing
Cedar roofing is a beautiful roof that many homeowners in Langley opt for. It's more expensive than other roof materials, but it does offer the best protection from extreme weather conditions and lasts well over time with proper maintenance. Cedar shake roofs are also resistant to insects which can cause damage if they infest your roof!
Fiberglass Roof
Fiberglass roofing is a roofing material that many homeowners in Langley opt for because of its low cost and high quality. It's resistant to fire, so it will offer protection from the elements if your roof catches on fire!
Steel Roof
Steel roofing is a roof type that homeowners in Langley often choose because of its durability. It's also low-cost and made to withstand extreme weather conditions, making it an excellent roofing option for those who live in the region with harsh winters!
Rubber Slate Roof
A rubber roof is a type of roofing material that has been popular for years, with homeowners opting to install one over their homes. The popularity of these roofs can be attributed to the fact that they are durable and require minimal maintenance. However, some homeowners may not know the benefits of how this product compares to other types of roofing materials on the market today.
Built-Up Roofing
Built-up roofs are constructed with multiple layers of materials, including asphalt or tar paper, felt paper, gravel, and sand. This type of roof is waterproof as it will not leak when water seeps through the top layer. However, if this type of roof has suffered from years of wear and tear, there may be leaks that need to be fixed before they become major problems.
Standing Seam Metal Roof
If you're considering a metal roof for your Langley home, the standing seam metal roof is an excellent choice. Standing seam roofs are not only durable, but they also offer great insulation properties and come in many different colors to suit any style. If you want a flat roof that has no seams or projections visible from the ground level, this may be the right option for you.
Slate Shingles
Slate shingles are a great option for Langley homeowners looking to upgrade their roofs. They're durable, environmentally friendly, and come in a wide variety of styles and colors. Slate roofs are also one of the most eco-friendly options on the market today. Shingles made from slate can last up to 50 years with minimal maintenance, meaning that you won't have to worry about your roof for decades!
Roof Repair
If your roof has sustained damage, we offer roof repair options as well. We can help to replace shingles and make sure your roof is leak-free!
Roof Replacement
If your roof is beyond repair, you might want to consider roof replacement. We can offer homeowners in Langley a low-cost roofing solution that will suit their needs and make sure they have the best roof on their property!
Roof Leaks
A roof leak is one of the most serious issues that homeowners in Langley can face. If you notice a roof leak, we offer roof repair and roof replacement services to suit your needs!
Contact Langley Roofers Today
If you have any questions about roofing services in Langley, British Columbia roofing services, please feel free to contact us! We'll be happy to answer your roofing inquiries and tell you more about the roof materials we carry. Call us now at (604) 337-0578.