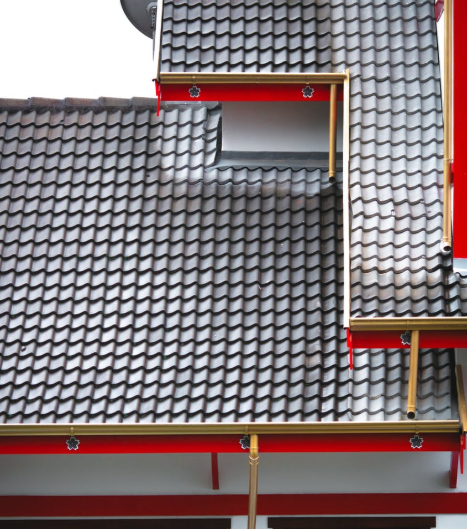 It's time to invest in new roofing materials! If you've been thinking about replacing your old shingle or tile roofs with something more durable, this blog will provide insight into why you should consider investing in metal roofing instead of traditional options. Let our expert contractors from Langley Roofers examine your home and give you a free estimate on what it would take to install a strong metal roofing system.
Call us at (604) 337-0578 or message us through the contact form on this page to get free estimates.
About Metal Roofing in Langley, BC
Metal roofs are designed to last much longer than other metal-based products, and they have the ability to withstand tough weather conditions that many traditional materials cannot stand up against. They're also energy-efficient, which means you'll save on your monthly bills in addition to protecting your home from any potential damage caused by draining heat or cold.
Metal is a great choice for anyone who lives near an area with high winds, as it has been shown time and again that metal roofs can sustain heavy gusts while others may buckle under pressure. Finally, metal roofs look stylish! You might not want metal roofing installed if aesthetics aren't important to you but just know that metal offers an endless variety of colors – something no other material can compare to.
How is Metal Roofing Installed?
Metal roofs are a bit different from other materials because they're not installed the same way. They require skilled professionals who know how to properly install metal panels, trusses, and more on top of your home's existing structure – it can't be laid overtop or wrapped around like traditional shingle or tile roofs.
These experts will cut metal sections with a precision that fits perfectly together and create an airtight seal when completed; then they'll install insulation, which protects you against heat loss during cold winters and helps prevent overheating during warmer summers. You shouldn't have to worry about leaks ever again! Langley Roofers will help you find the metal roofing installation solution that's right for your home, which can be a metal panel system or metal shingle.
Do I Need New Gutters?
If you haven't replaced your gutters for some time now metal roofs will be fully compatible with your current gutter system. If you have metal roofing installed, Langley Roofers can ensure that the new metal gutters are a perfect fit and offer complete protection from leaks or other water damage.
Call our team of experts at Langley Roofers today to learn more about metal roof installation in Langley, BC.
How do you maintain a metal roof? 
Metal roofs are durable and require very little maintenance. In fact, metal is made to resist scratches and metal doesn't wear down like other materials might! The best thing you can do for metal roofing upkeep is to keep debris off of the surface at all times.
Metal Roofing Experts in Langley, BC
Langley Roofers is a locally owned and operated company providing metal roofs to all of Langley, BC. We offer our customers an easy and fast installation process with certified professionals who are up-to-date on industry standards. Our team will help you understand how installing metal roofing on top of your current structure works – we'll even provide you with free estimates based on measurements taken by one of our expert contractors! Give us a call today at (604) 337-0578 to get started.